Location: 57 West 57th Street, Suite 1409, New York, NY 10019 - Licensed by NY State
Cosmetic Skin Care Training
Preparing Estheticians who are skilled in their craft
The Lia Schorr Institute of Cosmetic Skin Care Training offers students an opportunity to train with Ms. Schorr in a rewarding and demanding program that combines lecture, written assignments and extensive clinical experience. The Institute is committed to preparing Estheticians who are skilled in their craft, committed to professional client care, and have a solid business foundation.
SIGN UP FOR COURSES NOW
Our Courses
Courses from Beginners and Right Up to Spa or Salon Owners
Courses are designed to meet the needs of beginners as well as those who are more advanced and seek to enhance their professional practices as accomplished estheticians or spa and salon owners. Students are trained on state-of-the art equipment. They learn the function and application of each machine during treatments.
A Toast

A Toast to the industry
"Toast to the industry, to each one of you, and to my staff!" Beautifully said by yours truly, Lia Schorr
A Toast
A Toast to the industry
"Toast to the industry, to each one of you, and to my staff!" Beautifully said by yours truly, Lia Schorr
Lia Schorr
Lia Schorr, a pioneer in the skincare industry, shares her 45 years of experience with each of her students. Ms. Schorr is the author of three acclaimed skincare books: Seasonal Skin Care (Simon & Schuster); Skincare Guide for Men (Prentice Hall); and Salon Ovations Advanced Skin Care Handbook. She worked her way up within the skincare field from a salon employee to a long-time salon/ day spa owner and has been featured in magazines, newspapers, and websites across the country.

Our beauty school employs instructors that are licensed by the New York State Department of Education and are experts in the industry. As a result of our small, personalized classes and combination of lectures, written assignments and hands-on clinical experience, our students are in high demand within the beauty industry.
Read More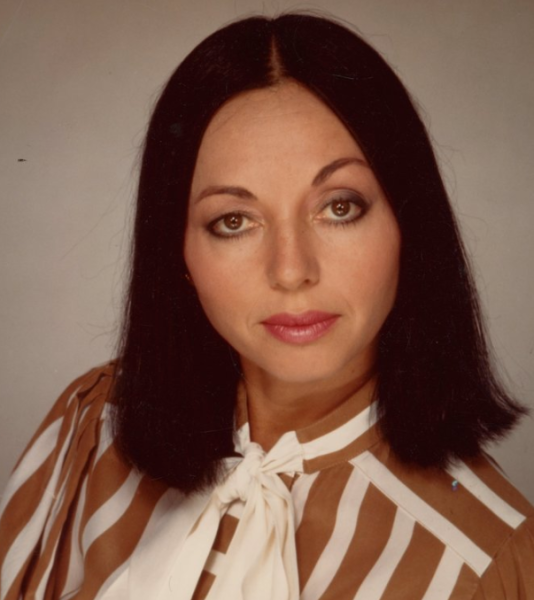 The school's founder, Lia Schorr, is a world renowned skin care expert with her own skin care line and author of three skin care books who takes interest in each student's career path. Ms. Schorr is a hands-on mentor, educator and student advisor who personally interacts with students and graduates on a daily basis. We offer rolling admission with a variety of flexible schedules to meet your needs. From day one, students are immersed in both practical instruction and theory to achieve a well-rounded education. We strive to exceed the highest of standards with a focus on passing the state licensing examination. To that end, the New York State's Esthetics curriculum is strictly adhered to. Students reap the benefits of having Instructors that have taught at this school for 20 years.
Depending upon which schedule, it will vary between 20 and 40 weeks.
Full Time: 20 weeks Part Time: 40 weeks Weekends: 38 weeks Eves: 40 weeks
Full time: 30 hours Part time: 15 hours Weekend: 16 hours Eves: 15 hours
Yes, we have both evening and weekend classes.
Students and graduates are linked to an ongoing list of hiring spas, salons, performance venues, physicians, cosmetic brands and fashion houses seeking Facialists, Laser Technicians, Waxers and Make-up Artists.
Lecture/theory classes have a maximum of 10 students.
Lia Schorr Institute Graduates
It was the best decision to choose this school. It's a very convenient location. All instructors were very good in their own way and very helpful as well as the administrative staff. You can make up your hours at different class schedules which has been very helpful for me. Definitely recommended for people who want to start a new career. It was a great experience. Thank you all.
I Went to Lia Schorr for my esthetician license. Being a full time HMUA they work with me and my crazy schedule. The teachers were great and definitely want the best for you. I learned a lot and am ready to take the next steps :)
Went to Lia Schorr for my esthetician license and they work great with your schedule. The teachers are great and want the best for you. Good place to get the first step in the career.
My instructor Antoinette was absolutely amazing!! As a prior student, she had an understanding of what it's like to be on the other side on the desk and made sure we had a full understanding of our assignments before moving forward. Lia Schorr herself is also extremely helpful and provide us with opportunities during and after completing our program. Definitely recommend Lia Schorr to learn everything you need to know for the state board
Great experience at Lia Schorr! The instructors are amazing and really care about their students. Do yourself a favor and invest in your education. Lia is always hands on and you need to take the opportunity to ask her all the questions about this industry. She paved the way for us ladies so do your part and put it the work!